Program schedule Information
Sessions are identified as 101 – all audiences, 201 – intermediate and 301 – advanced to simplify your education selections and allow you to create a customized conference experience.
ICCIE credits will be available for some sessions. Sessions eligible for ICCIE credit will be indicated in the session description below once they are finalized.
2021 Fall Forum Schedule
11:00 a.m. – 4:00 p.m. | Exhibitor Set Up
11:00 a.m. – 7:00 p.m. | Registration
11:00 a.m. – 4:30 p.m. | Networking Events
Onsite Golf Course
Golf Tournament
11:00 a.m. – 4:00 p.m. (11:30 a.m. shotgun start)
The 2021 Fall Forum Golf Tournament will be held on-site at the JW Marriott Tucson Starr Pass Golf Club. Golf cart, green fees, a boxed lunch, giveaways, and prizes are included in the price. Golf club and shoe rental is available for an extra charge; please notify CICA staff by emailing info@cicaworld.com if you require rentals.
Sponsored by:
Offsite
Craft Brewery Tour
12:30 p.m. – 4:30 p.m.
Transportation departs from hotel at 12:30 p.m.
Visit three Tucson-area breweries to learn about the beer making process, types of beer, the breweries and much more. You will be offered generous beer samples and a fun and informative behind-the-scenes tour. Price includes transportation to/from JW Marriott, lunch, beer tasting, tour and all brewery and wait staff gratuities.
Sponsored by:
5:30 p.m. – 7:00 p.m. | Opening Networking Reception
Arizona Grand Ballroom
Sponsored by:
7:30 a.m. – 6:30 p.m. | Registration
8:00 a.m. – 9:00 a.m. | Networking Breakfast
9:00 a.m. – 10:15 a.m. | Opening General Session & Keynote Address
Tucson Salons A-F
Join CICA President Daniel Towle for the opening general session, followed by our keynote address.
Keynote: What Makes the Great Teams Great
Discover the habits that allow a team to become consistently successful. As an award-winning keynote speaker, business leadership coach, eleven-time New York Times best-selling author, and longtime Associate Editor for Sports Illustrated, Don Yaeger has fashioned a career as one of America's most provocative thought leaders. He helps organizations to build a culture of greatness by studying great teams in sports and discerning the business lessons we can learn from them.
Sponsored by:
10:15 a.m. – 11:00 a.m. | Networking Break
11:00 a.m. – 11:45 a.m. | Education Sessions
Tucson Salons A-E
Captives 101: Understanding Captive Basics – 101
In this session, an experienced panel consisting of a captive manager, captive owner, and a captive consultant will cover the basics for the newcomers to the captive industry. The panel will discuss the types of captives, why captives are formed, as well as the potential benefits of using a captive to finance their risk. As the captive manager walks through the necessary elements of developing, maintaining, and expanding a relevant captive program, the captive owner and consultant will share insights as to how organizations are able to solve risk financing and management issues through captive structure and philosophy. The captive manager will also highlight some of the differences with the formation of a group program as opposed to a single parent captive.
Tucson Salon F
Diversity in the Workplace: Cultivating an Inclusive Culture
Diversity is a popular talking point, but are we really walking the diversity walk? Your organization will not succeed or thrive by simply checking an HR box to achieve the appearance of diversity; you have to truly commit to attracting the best talent in the industry and supporting their development so they, and your organization, can thrive. Getting started requires asking thoughtful questions, truly listening to the answers and being willing to make tough decisions to affect significant change within your organization. Members of Amplify Women™ and NEXTGen will share personal experiences and discuss how to walk the diversity walk to take your organization to the next level.
11:45 a.m. – 1:00 p.m. | Lunch
Arizona Grand Ballroom
Networking Lunch
Sponsored by:
Tucson Salon I
Amplify Women Grab N Go Networking
1:00 p.m. – 1:45 p.m. | Education Sessions
Tucson Salons A-E
Maximizing the Value of a Captive through Business Plan Changes – 201
This session is APPROVED for ICCIE credit.
As an organization grows and evolves, oftentimes the risks to an organization evolve as well. In this session, a panel consisting of a captive executive, a captive manager, an actuarial consultant, and a regulator will discuss how an organization's captive is utilized to finance new risks, or risks and/or limits that were not originally expected to be insured by the captive as part of its original business plan. The panelists will discuss the process for expanding the captive's business plan to accommodate the new risks, why the captive was ultimately chosen to insure the risks, as well as any hurdles encountered during the process. In addition, the risk manager will discuss future plans for the captive, and the other service provider panelists will share other examples where captives were utilized beyond the initial business plan. The regulator will address the process for implementing these changes and discuss some of the unique ways captives have been utilized to help organizations navigate the COVID-19 pandemic.
Tucson Salon F
Hard Market Strategies – 201
This session is APPROVED for ICCIE credit.
An insurer can't keep selling a dollar of claims for 75 cents and hope to survive in the long run! The economic reality of this hard market is different than the others preceding it. As a result, the solutions needed by insurers, insureds and captive owners to effectively navigate the hard market will also be different. A panel of experts will share their experiences in the hard market to provide insights on how we got here and how to manage risk going forward in the new normal.
2:15 p.m. – 3:00 p.m. | Education Sessions
Tucson Salon F
Key Considerations for Young Professionals – 101
This session aims to tackle real-life scenarios commonly faced by young and new professionals, paired with advice from an experienced professional.
Tucson Salons A-E
Non-Domiciliary State Taxation and Regulation of Captives – 301
This session is APPROVED for ICCIE credit.
The panelists will discuss the history of state taxation and regulation of captive insurance by states other than the captive's domicile, with an emphasis on recent developments in this area.
3:00 p.m. – 4:00 p.m. | Networking Break
4:00 p.m. – 4:45 p.m. | Education Sessions
Tucson Salons A-E
Captive Tax Developments – State of the State and the IRS – 101
This session is APPROVED for ICCIE credit.
We will discuss the ever-evolving world of captive taxation from Federal and state perspectives as well as regulations and cases. From newly unveiled legislation in the state of Washington to changes in Minnesota's legislation and impacts of J&J case in New Jersey – the panelists will share their thoughts and observations. The panel will also cover the other applicable captive tax developments, both non-US and US, including captives electing section 831(b).
5:00 p.m. – 6:30 p.m. | Networking Reception
Arizona Grand Ballroom
Sponsored by:
7:30 a.m. – 4:00 p.m. | Registration
8:00 a.m. – 9:00 a.m. | Networking Breakfast
Arizona Grand Ballroom
Sponsored by:
9:00 a.m. – 9:45 a.m. | Education Sessions
Tucson Salon F
Totally Cellular, Dude – 101
This session is APPROVED for ICCIE credit.
The growth in number of active cell captive insurance companies and jurisdictions passing cell company legislation over the past 3-5 years has been impressive. Why are these structures so attractive to companies over a single parent captive or group structure? What are the benefits and considerations? What are the main issues that should be considered when evaluating joining a cell facility? These questions and more will be addressed and explored by a group of experienced panelists. Not all cell facilities are created equal, and the value that each individual cell company derives from them will be as unique as the risks they insure. This session will highlight the more common notions of cell captives while also addressing many of the common concerns that both companies and regulators may have.
Tucson Salons A-E
Taking Your Medical Stop-Loss to the Next Level – 201
Many captive owners and risk managers see the advantage of including medical stop-loss in their captive program: protection against catastrophic claims risk, mitigation of rising healthcare costs, greater control of health initiatives, and so on. The challenge often comes after the organization has set up their stop-loss coverage in their captive. Now what? Traditional medical stop-loss results in some savings. In this session, we will focus on what strategies you could potentially leverage to drive additional savings to the health plan and the captive. In the COVID era, employers are laser-focused on the overall wellness of their workforce and how to facilitate positive change. This session will focus on how to proactively manage healthcare costs through your captive strategy, pivoting medical stop-loss from being only a cost-savings mechanism to a critical strategy that helps organizations sustainably bend the healthcare cost curve. The panel will share a case study experience of utilizing tools, platforms and data to yield favorable population health outcomes, and the ways in which they are anticipating future needs.
10:15 a.m. – 11:00 a.m. | Education Sessions
Tucson Salon F
Amplify Women – There is no limit! – 101
As Michelle Obama shared, "There is no limit as to what we, as women, can accomplish." In the captive industry, we have seen much success with women rising into leadership roles. How can we continue to build upon our success and empower younger women to strive for their goals? We, as women, can impact change and can embrace and advocate for diversity and inclusion. This session will engage the audience in discussion about continued changes for not only women, but for everyone to impact their own career development. Sharing of challenges and successes by key women and men leaders will be instrumental during this engaging session.
Tucson Salons A-E
Protecting Intangible Assets – Parametric Solutions to Secure the Company's Crown Jewels – 301
This session is APPROVED for ICCIE credit.
COVID-19 has disrupted global supply chains and has moved the world towards de-globalization. It has changed working arrangements, businesses' ability to trade, consumer behaviors, and the role of the state. It has also created a new social contract between business and society. In many ways, it has accelerated underlying market trends, such as the shift to remote workforces and digital transactions. The fundamental shift towards a new world dominated by intangible assets like reputation, human capital, and intellectual property started long before any detailed discussions about looming pandemic risks. It has become more difficult to manage intellectual property in such an environment, but additionally the traditional ways of managing teams and culture must be rethought. Similarly, as the new post COVID-19 world drives anxiety levels to new highs, businesses are also more prone to making reputational mistakes that can leave lasting impact in the way their customers, employees, distribution partners, and other stakeholders perceive the character of their business. This is particularly important as various activist events keep pushing the corporate environment from traditional shareholder capitalism to stakeholder capitalism. Risk Managers and Captive owners in businesses across all industries will have to be alert to these changes to make sure they have the right tools to keep enhancing their corporate value. They will have to rethink the optimal ways of using risk management practices and their captives to build internal resilience and become proficient at safeguarding their existing and new intangible assets.
11:00 a.m. – 12:00 p.m. | Networking Break
12:00 p.m. – 12:45 p.m. | Education Session
Tucson Salons A-E
Investing for Your Captive in The Time of Corona – 101
This session is APPROVED for ICCIE credit.
Exacerbating an already challenging investment climate for captive insurers, the coronavirus has resulted in a material shift in the capital markets, magnified portfolio risks, and increased the headwinds for generating investment income. Our panelists will review and discuss these challenges, how captive insurers are adapting to market changes, and how they are monitoring and managing the increased enterprise risks stemming from their investment portfolio exposures.
12:45 p.m. – 2:00 p.m. | Networking Lunch
Arizona Grand Ballroom
Sponsored by: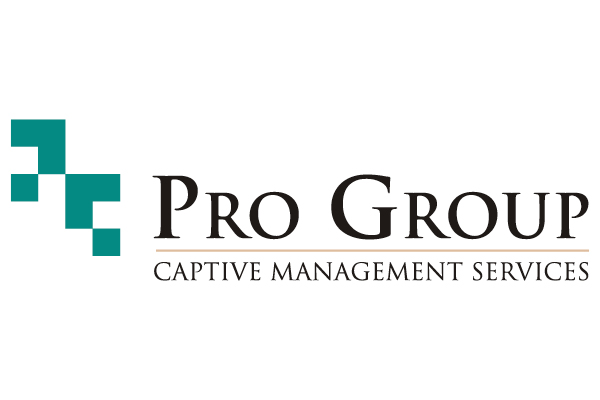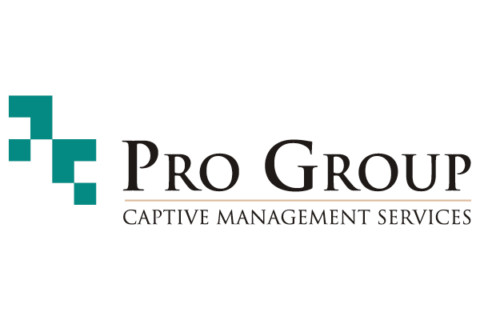 2:00 p.m. – 2:45 p.m. | Education Sessions
Tucson Salons A-E
Group Captives: A Roadmap for Managing Risk – 101
This session is APPROVED for ICCIE credit.
Member-owned group captives have a unique framework that's instrumental in helping companies manage risk and control insurance costs. When members genuinely commit to the program and leverage the resources available to them, the results are impressive. In this presentation, a panel consisting of a captive member-owner, captive consultant, fronting/excess carrier, and loss control consultant will explain the framework. The panel will then present a case study describing how one transportation company leveraged the resources available within that framework, to get its loss control program back on track. Fleet Risk Management is a hot topic in commercial insurance as many companies have struggled with loss control. This company, fortunately, belonged to a member-owned group captive where safety is a prerequisite. Thanks to standard program metrics, the group captive was able to identify and flag the company's increased risk. The captive consultant, loss control consultant, and the underwriting partner worked together to help the member company map out new policies and procedures to mitigate that risk. Attendees will learn how the group captive framework empowered the company to build and implement the roadmap, drastically improving its loss control and safety efforts, as well as its losses.
3:15 p.m. – 4:00 p.m. | Education Sessions
Tucson Salons A-E
Small Captive Tax Audits and Litigation – The Rest of the Story – 301
This session is APPROVED for ICCIE credit.
In CICA's 2020 webinar series, the panelists discussed "How to Handle a Small Captive Case". This session will extend our discussion to address the most recent developments, including implementation of the IRS formal Offer Program and Closing Agreements, 12 new audit teams for small captives, Letter 6336, and the effect (if any) of the US Supreme Court case (CIC v United States), any new trials, among many things.
5:00 p.m. – 6:30 p.m. | Outdoor Networking Reception
Ania Terrace
Sponsored by:
8:30 a.m. – 9:30 a.m. | Networking Breakfast
9:30 a.m. – 12:00 p.m. | Open Networking and Meetings
12:00 p.m. – 1:00 p.m. | Networking Luncheon
1:00 p.m. – 5:00 p.m. | Lawn Games and Poolside Reception
Resort Pool and Lawn
Sponsored by: