Share your expertise
The CICA 2024 International Conference will focus on Captives: Innovative Solutions to Complex Problems. CICA members and non-members are welcome to submit a proposal for an educational session.
The submission deadline was 6 P.M. Eastern, Friday, August 18. We are no longer taking presentation submissions.
Today's businesses are operating in a state of continuous change and disruption
Whether it is price increases and less capacity in the commercial insurance market or unprecedented supply chain issues, captive insurance provides innovative solutions for risk management challenges. The CICA Conference provides an ideal environment to network and learn from the industry's leading experts, including captive owners, who share innovative ideas and strategies to address today's market challenges and emerging risks.
CICA invites submissions for presentations focused on captive innovation and other emerging topics or issues facing the industry and illustrate creative solutions. We encourage you to not only think about fresh topics but new ways to present your information. Perhaps a talk show format, a TED talk, or an interactive case study would engage your audience and boost their learning.
Tips for successful submissions
Conference attendees connect with talented, diverse, and engaged presenters and colleagues who share their experience and expertise generously. We are seeking your creative participation in designing sessions that optimize learning by providing the very best, relevant, and thought-provoking ideas pertinent to the captive insurance industry.
CICA's Program Committee seek sessions that include the following:
Future-focused, original content. Give us your perspective on what lies ahead and why.
Depth and specificity. Attendees want advanced, in-depth information, so be sure to delve into the particulars of a topic. The more specific a proposal is, the better. Drill down to what really matters.
A succinct, accurate title. Your title is going to be fighting for attention with dozens of other titles so it's important for your title to be direct, explanatory and reflect the session description. The committee should be able to understand what the proposal will cover without reading your description.
A diverse panel of presenters. In support of CICA's Diversity, Equity & Inclusion initiatives, including Amplify Women and NEXTGen, all panels are highly recommended to include speakers diverse in gender, race/ethnicity, location and employment, as well as diversity in thought and opinion. Your submission should include no more than one panelist representative per company or related entity. Note that speakers confirmed in advance will strengthen your proposal and reinforce that it is well-developed and carefully thought out.
Presentations from CICA members are desired, but not required.
Our guiding principles
CICA is domicile-neutral and is committed to providing international perspectives from a multitude of domiciles.
CICA is committed to professional development by providing opportunities for growth among the next generation of captive leaders.
CICA is committed to encouraging diversity, equity and inclusion in the captive insurance industry.
The goal of the CICA International Conference is education and networking among CICA members and participants. With three levels of sessions (101 – beginner/all audiences, 201 – intermediate, 301 – advanced), the completed program will include something for everyone. All sessions will be 60 minutes in length including introductions and Q&A.
Submissions will be reviewed based on the criteria below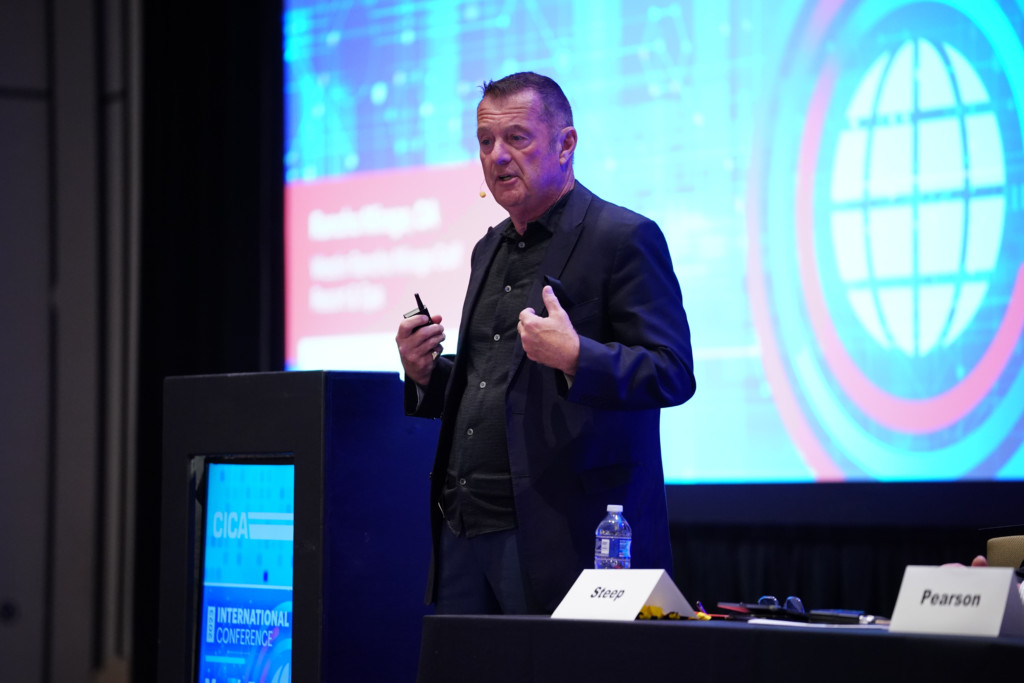 Overall quality, with well-defined focus and timeliness of the topic.
Relevance to the captive and/or risk retention industries and their associated businesses.
Interactive or creative formats that include attendee participation are highly encouraged.
Introduction of emerging subjects or topics which appeal to varying experience levels.
An intriguing and concise title that conveys the importance and relevance of the subject.
Clarity of learning objectives and takeaways for conference attendees.
We require 2 to 4 speakers from different companies with varying perspectives on the topic per session. A moderator is considered a speaker.
Sessions that include more than one speaker from the same company will not be considered.
We will only accept a maximum of 5 session submissions per company, so please coordinate with your colleagues. All companies are limited to a maximum of 3 speakers at the conference and a speaker can only speak on a single session.
Each session must include at least one captive owner or risk manager.
Original topics (not repeated from other conferences) are strongly encouraged.
Session submissions without proposed or confirmed speakers will be considered incomplete.
CICA programs are not an opportunity to "pitch" a product or a service provider.
CICA will weigh more heavily sessions that support our professional development initiatives.