Program schedule Information
Sessions are identified as all audiences, intermediate and advanced to simplify your education selections and allow you to create a customized conference experience.
CPE credits for CPAs will be offered through Taylor Chandler, LLC (NASBA Registry CPE Sponsor). Sessions will be categorized by field of study and up to 10 credits will be available.
ICCIE credits will be available for some sessions. Sessions eligible for ICCIE credit will be indicated with an asterisk (*) in the session titles below once they are finalized.
Professional Development Track sessions are indicated with a square (■) in the session titles.
2023 Conference Program Schedule
11:00 AM – 4:30 PM
Celebrity Ballroom
Exhibitor Set-Up
11:00 AM – 6:30 PM
Celebrity Foyer
Conference Registration
11:00 AM – 5:00 PM | Networking Events
Pete Dye Resort Course
Golf Tournament
11:00 a.m. – 4:30 p.m. (11:30 a.m. shotgun start)
The Golf Tournament will be held on-site at the Pete Dye Resort Course at The Westin Rancho Mirage. Golf cart, green fees, a boxed lunch, giveaways and prizes are included in the registration price. Golf club rental is available for an extra charge; please notify CICA staff by emailing info@cicaworld.com if you require a club rental.
Sponsored by:
Area Breweries
Palm Springs Craft Beer Tour
12:00 p.m. – 4:00 p.m.
Transportation departs from hotel at 12:00 p.m.
Visit two Palm Springs-area breweries to learn about the beer making process, types of beer, the breweries and much more. You will be offered generous beer samples and a fun and informative behind-the-scenes tour. Price includes transportation to & from the Westin, lunch, beer tasting, tour and all brewery and wait staff gratuities.
Sponsored by:
5:00 – 6:30 PM
Celebrity Ballroom
Opening Networking Reception
Join us in the exhibit hall as we kick off of the CICA 2023 International Conference.
Sponsored by:
7:00 AM – 7:00 PM
Celebrity Foyer
Conference Registration
7:30 – 8:45 AM | Breakfast
Celebrity Ballroom
Networking Breakfast
Sponsored by:
Rancho Mirage
First Time Attendee Breakfast & Orientation
New to the CICA Conference? Join us for a First Time Attendee Breakfast & Orientation for a brief introduction to CICA and how to make the most of your International Conference experience. Bring a business card to enter the drawing for a VISA gift card!
Sponsored by: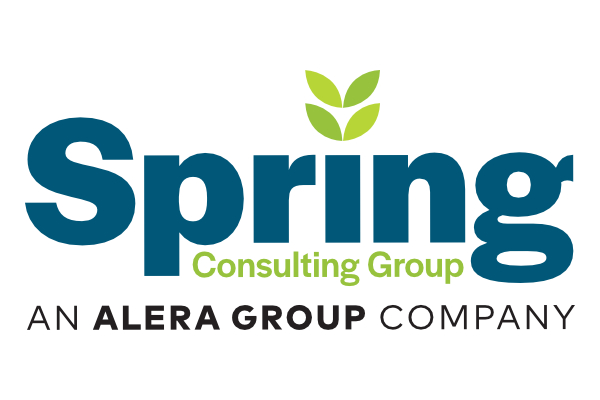 9:00 – 10:45 AM | Education Session
Ambassador 1-4
Opening Session, Awards & Keynote Address
Join CICA's leadership for welcome remarks, along with recognition of this year's CICA award winners and CICA Student Essay Contest finalists. The keynote address will follow.
Keynote Address: Building a Team of Teammates
Every winning team has an MVP… But every MVP requires a team of teammates to surround them and make success possible. The Great Teammates become the pulse of high performing organizations, accepting and committing to whatever role is needed to spark winning results. So how do we build a team of teammates? How do we teach – and then celebrate – selflessness in our organization to drive achievement? Through remarkable insight gained from the greatest teammates of our time and based on his New York Times best-selling book "Teammate," longtime Sports Illustrated editor Don Yaeger teaches how the best teammates become INVALUABLE without ever being seen as most valuable.
Sponsored by:
10:45 – 11:10 AM | Networking Break
Celebrity Ballroom
Morning Coffee Break
11:10 AM – 12:00 PM | Education Sessions
Ambassador 4
101: Captives 101 – New to Captives – Expand Your Knowledge Here
This Captive 101 session is intended for those who are new to the captive insurance industry and want to learn the fundamentals of captive insurance, the types of captive structures, and the benefits of owning a captive insurance company. This session educates attendees on the evaluation and feasibility process, analyzing the viability of insuring risks into a captive insurance company, as well as the implementation process and ongoing management of the captive. If you are new to captives or want a refresher on the basics, this is the session for you!
Ambassador 1-3
201: Captive Support of Innovation and Disruption within Current Economic Landscape *
In this session, speakers will share the benefits of exploring creative strategies for disruption and innovation using captive risk and financing tools. They will share specific examples and will open the floor to dialogue with the audience on, questions, and innovative utilization of captive companies to support insured risk, but also to mitigate and address uninsured risks not traditionally included in captive structures.
Oasis 4-7
301: Capitalizing on Efficiencies of Captive Formations *
This panel discussion will examine efficiencies and innovations unique to captive formations from distinct perspectives: a captive owner, a captive regulator, a ratings analyst, and a captive advisor. The discussion will explore quantitative measures such as industry benchmarks and limits profiles and qualitative measures like ERM and innovation.
12:00 – 1:00 PM | Lunch
Celebrity Ballroom
Networking Lunch
Sponsored by:
1:00 – 1:50 PM | Education Sessions
Ambassador 4
101: Best Practices in Risk Retention Groups (RRGs) *
Risk Retention Groups play a very important role in the alternative risk space. While they are very similar to captives, they have some distinct advantages. What are some of the benefits to why you might consider an RRG? What are some of the challenges specific to Risk Retention Groups? What are some of the Best Practices one should adhere to have a successful RRG? Some of the leading experts in RRGs will lead this important discussion.
Ambassador 1-3
101: Captive Formation Stories *
Featuring a panel of three new captive owners, the moderator will interview them on why they formed a captive, how they sold the strategy internally, what it is being used for, how they chose a domicile, and their experience of operating it to date.
Oasis 4-7
201: The Impact of Inflation and Other Economic Trends on Captive Programs *
Inflation has reached levels not seen in decades, and many organizations are affected by other economic trends such as workforce shortages and supply chain delays. In this session, we will review the effects on company operations, the data and information used by actuaries, and the external influence of the commercial insurance market. We will discuss the potential effects on the unpaid claim liabilities and future funding levels. We will also outline approaches utilized by actuaries to adjust their analyses and steps taken by risk managers to mitigate the effect of inflation and other economic trends on the risks faced by their organizations.
Rancho Mirage
Small Session – 301: What's New with the DOL and Employee Benefits? *
Using a captive for employee benefits is becoming extremely common. Quantitative benefits (cost savings) are certainly one major driver. The qualitative benefits such as access to greater data and more control over plan designs and plan provisions are also becoming extremely important to employers. Employee benefit programs can potentially offer a captive third-party coverages and are usually considered to be uncorrelated risks. This improves the captives risk distribution framework and can allow organizations to gain additional efficiencies on their capital. Adding benefits to a captive requires coordination and education across the organization. Helping HR partners understand the value that a captive may add is an essential part of getting their buy-in to move forward with using a captive to underwrite benefits. The discussion will focus on domestic and international programs for Life, Disability and Voluntary Benefits. Some of these coverages, may require Department of Labor (DOL) approval. An overview of the updated DOL process will also be discussed.
2:00 – 2:50 PM | Education Sessions
Ambassador 4
101: Building Your Personal Board of Directors – Considerations During the Different Stages in Your Career ■
In this session, speakers will share the benefits of developing and re-evaluating a personal Board of Directors (BOD) throughout your career. The stressors and roadblocks they faced will be shared and how the concept of a personal BOD helped them navigate and define success during the different phases of life and career. Exploration and benefits of reverse mentoring will also be addressed. The session will be conducted in an 'interview' fashion.
Sponsored by:
Ambassador 1-3
101: View from Across the Pond *
This non-US panel comprised of experts from Germany, Great Britain and Malta will share their perspectives on the captive insurance industry. What are the challenges facing European and non-US captive owners? What are the drivers for growth in Europe? What does the competitive landscape look like for domiciles? What are the challenges for UK and EU headquartered companies in writing US risks? These questions and more will be discussed during this educational session.
Oasis 4-7
201: Insurance Market Negotiation – What you Need to Know *
Join this informative session to learn how an experienced risk manager tailors her narrative regarding their captive to seek insurance markets for long term partnership. Learn what are the things the markets want to hear and what they do not want to hear in an introductory meeting. Keys to success will be shared for delivering good news and bad (at times) to your market partners. Hear how to negotiate and build credibility with your captive markets and what makes a good market partner for success.
3:00 – 3:30 PM | Networking Break
Celebrity Ballroom
Afternoon Coffee Break
3:30 – 4:20 PM | Education Sessions
Ambassador 4
101: Risk Management Toolkit – Six Key Risk Control and Claims Management Resources for Captives *
In today's complex world, smart risk management involves understanding the tools and resources available. While risk managers are currently grappling with the impact of the great resignation, increasing claims costs due to social and economic inflation, new workplace dynamics, ever-changing technology, and staffing shortages, utilizing available resources can help. Many group captive member companies have historically achieved risk management excellence by taking full advantage of leading-edge tools and resources. But the risk control, safety, and claims tools and techniques they've incorporated are by no means exclusive to middle-market companies belonging to group captives. This session will examine proven risk management tools to reduce the risk of injury and the overall cost of claims. Attendees will come away with six real-life examples of tools available to support achieving risk management excellence.
Ambassador 1-3
101: Hot Topics in Captive Insurance *
A panel of industry experts in varying disciplines will examine current/trending topics in captive insurance including regulatory, legal, tax, and innovative solutions.
Rancho Mirage
Small Session – 201: What You Do Not Know, Could Hurt You – The Fiduciary Duties of Captive Directors and Officers *
In this small group session, the panelists will explore the fiduciary duties and related governance obligations of directors and officers, using cases decided in the courts as a focus point for discussion. Attendees will be invited to review and comment on the facts of each case, critique the court's decision and discuss its implications for captive directors, officers and their advisors. By examining real-life examples of conduct challenged in the courts, participants will gain a deeper understanding of the corporate governance obligations of captive directors and officers.
4:30 – 5:20 PM | Education Sessions
Ambassador 4
101: Captive Investments – Back to the Future *
2022 marked inflection points in economic, market and regulatory cycles. Radical regime shifts in global inflation, monetary policy and the geopolitical order set in motion a repricing of risk across the capital markets. The worst bond market returns in the last 100 years and decidedly negative equity returns brought an uncomfortable erosion of surplus. Behind the scenes, there was greater regulator and reinsurer scrutiny of climate and socially related impact within investment portfolios. So, what should investment committees be considering in terms of asset allocation, risk management strategies and overall strategic planning? Join our panel for a lively discussion.
Ambassador 1-3
201: I've Implemented ERM, Now What? *
As more and more companies implement ERM (Enterprise Risk Management) programs, a common question is "Now what?" ERM program components like risk assessment, framework development, and risk appetite statements, are essential but are just steps in the process. To achieve true sustained value from your ERM efforts, you need to measure and manage key business risks within appetite and tolerance parameters. The next steps can include risk control and prevention, but there may still be a residual cost of risk to bear. Captives are a common solution for financing many enterprise or strategic risks, including business interruption and reputation risk. In this session, ERM and captive experts discuss financing this residual risk through captives and parametric triggers, along with the sophisticated quantification required to employ these options.
Ambassador 5
Regulatory Meeting
5:30 – 7:00 PM
Celebrity Ballroom
Networking Reception
Sponsored by:
7:00 AM – 5:00 PM
Celebrity Foyer
Conference Registration
8:00 – 9:00 AM | Breakfast
Celebrity Ballroom
Networking Breakfast
Sponsored by:
9:00 – 9:50 AM | Education Sessions
Ambassador 4
101: CaptiveLand: A Journey to Forming a Captive *
Styled as the popular board game, Candy Land, this session will help risk managers navigate the pitfalls and triumphs as they navigate through all the steps required to successfully set up a captive. Speakers will include captive owners (Kristen Peed/Karen Hsi) and state regulator (Sandy Bigglestone) as they "spin the wheel." This 101 session is designed for those interested in understanding the players involved in the process of setting up a captive, how they can get started, and what will help to make them successful.
Ambassador 1-3
201: To Infinity and Beyond: Cyber in Captives? *
Commercial policies and traditional market solutions continue to struggle with the pace at which the cyber risks in today's environment are shifting and evolving. Many companies are developing new and innovative solutions to address these coverage issues through captive insurance companies. Whether it is large organizations electing to finance their first-party risk through their own captive, or a third-party offering captive solutions to their network, captives are becoming the first and sometimes only line of defense against cybercrime. This session will consist of experienced panelists discussing how captives are currently being utilized to address cyber exposures, as well as developing innovative structures available to consumers through captives.
Oasis 4-7
201: The Benefit of Benefits *
As healthcare costs continue to rise and the associated costs incurred by carriers are routinely pushed down to their policyholders, many organizations are finding it beneficial to place all or part of their self-funded benefits into their captive. Whether it is a layer of Stop Loss, voluntary benefits, or other types of benefits, there are multiple advantages that can be recognized and a myriad of issues that need to be considered. This panel of experienced captive and employee benefits professionals will discuss the key drivers for companies to explore a captive for their benefits risks, the main issues to consider when doing so, and the potential for value creation to both the employer and the captive. This panel will share their experiences with evaluating the cost/benefit of a captive and the hurdles to overcome.
10:00 – 10:30 AM | Networking Break
Celebrity Ballroom
Morning Coffee Break
10:30 – 11:20 AM | Education Sessions
Ambassador 4
101: There's a New Sheriff (Regulator) in Town *
Over the past year, we have seen a number of changes within the upper levels of the regulator leadership in a number of domiciles. Through a combination of retirements and career changes, some well-known regulators have been replaced by some new faces and some familiar ones in captive regulation leadership positions. In this session, a number of the new captive regulators will answer questions posed by a moderator enabling them to highlight the domicile's preparedness for the change in leadership, any changes captive owners can expect within their respective domiciles, as well and any areas in which it will remain business as usual. The regulators will also have an opportunity to discuss any trends are seeing with new and existing captive programs within their domiciles and with the overall industry.
Ambassador 1-3
201: Integrating Your Service Providers for a Stronger Captive *
One of the many benefits of having a captive is that you are able to assemble a premier team of specialists to meet your captive's needs. Your team is likely best in class. However, there is a good chance that your team is inadvertently working in an insular environment to the detriment of your captive. We have evolved into a remote workforce that is often short-staffed and busier than ever. This perfect storm results in decreased human interaction and collaboration. We will discuss why the service providers are inextricably intertwined (yes, risk management needs to collaborate with the investment team), the frequency and quality of interaction captive owners should expect from their team and examples of how thoughtful and consistent collaboration results in a stronger captive.
Oasis 4-7
301: Capitalize on Your Legacy Liabilities: The Use of Run-off as an Effective Business Strategy *
Historically, run-off of legacy liabilities were utilized only to close failing captives and risk retention groups. In this panel discussion, participants will learn how better management of legacy liabilities can improve their capital resources, and increase important financial ratios and important strategic goals, leading to a more profitable insurance program. Hear from experts in the management of legacy liabilities who have successfully utilized run-off programs to achieve improved results for their captives.
11:30 AM – 12:20 PM | Education Sessions
Ambassador 4
201: Navigating Fronting and Reinsurance – Keys to Success *
Being able to obtain fronting and reinsurance can make or break a captive insurance company. How does one navigate this process? If you are a new captive, how do you paint a proper picture to get a fronting carrier and reinsurance? How do you negotiate and work with these partners to maximize these arrangements? Hear from an experienced risk manager who has gone through the process and from the fronts and reinsurers who are sitting across the table. What do you need to know in order to place the business and be a good partner?
Ambassador 1-3
301: Parametric Risk Transfer – Alternative Capital for the Captive Industry *
The lines between third-party capital, insurance-linked securities (ILS), traditional insurance and reinsurance capital are continuing to blur. AM Best reports that traditional capital will shrink in 2023, while alternative reinsurance capital is likely to expand. At the same time, there is growing interest in setting up parametric solutions on the captive and capital markets side – especially for high-impact risks such as climate change, cyber, pandemic and terrorism/war. This panel will discuss Alternative Risk Financing Opportunities for Captives and how these are mapped in regulatory and technical terms with focus on emerging & systemic risks.
Rancho Mirage
Small Session – 101: Ask the Experts
Have you gotten all of your questions answered yet? Have you been too shy to ask them in a large educational session? Then this session on the last day of the conference held in our roundtable small session format is meant for you. There will be four captive insurance experts available to answer your questions on a large variety of topics. This session is meant for audience participation and our experts are ready for all of your questions. Remember there are no 'dumb questions' only questions that have not yet been asked!
12:30 – 1:30 PM | Lunch
Celebrity Ballroom
Networking Lunch
Sponsored by: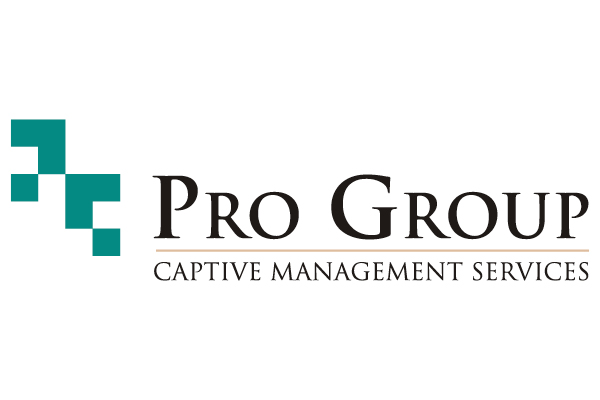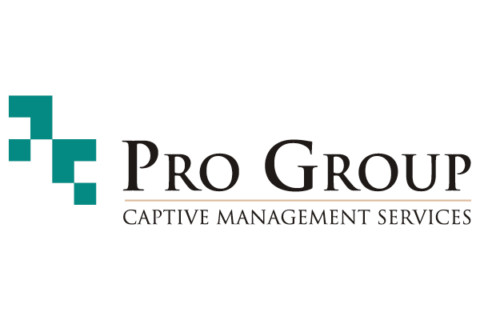 1:30 – 2:20 PM | Education Sessions
Ambassador 4
101: What do NEXTGen Professionals Value Most in a Job? ■
It is often assumed there is a compromise between a fulfilling career and a lucrative one. However, in the captive industry, we see many professionals who are both fulfilled and well-compensated. That said, what does the next generation of captive professionals value the most in the returns on their time and occupational investment, and what career goals are they focused on? In this session, a panel of young professionals will question the notion of compensation. Through dialogue and survey questions, panelists will explore what the next generation truly desires to achieve from their work in the industry. Tenured industry representatives will learn what forms of compensation attracts new talent to their companies, and those new to the captive industry will see the interest companies and leaders have in providing opportunities to ensure their colleagues are fulfilled in work and in life.
Sponsored by:
Ambassador 1-3
201: Captive Collateral Damage: Preventing and Mitigating Harm to the General Public *
Captives are taking on more and more risk which was previously placed in the commercial market. Proper governance, underwriting, regulation, and accounting can identify risk areas before they become problems and if a problem does arise, minimize the damage. This session will provide clear, simple measures and actions that when put in place can prevent and mitigate damage to the public and related parties.
Oasis 4-7
301: The Lay of the Land: Captive Taxation *
Captive taxation is constantly evolving at the federal and state levels. Will 2023 see the passage of federal legislation affecting captive insurance companies? How do states tax captive insurance companies, and are there any developments to watch out for this year? The IRS continues to target Section 831(b) small captives with audits and litigation. Numerous cases addressing small captives are before courts across the country, with potential impacts on large and small captives alike. This session will take a deep dive into recent administrative, legislative, and judicial activity affecting captive taxation.
2:30 – 3:00 PM | Networking Break
Celebrity Ballroom
Afternoon Coffee Break
3:00 – 3:50 PM | Education Sessions
Ambassador 4
101: CICA Student Essay Contest Presentations
The CICA Student Essay Contest asked two-person teams of risk management, insurance and business students to demonstrate how to establish a captive for their specific case study, select policy options, determine underwriting, pricing and more. Teams selected from case studies involving helping PikUp, operator of a contracted independent driver and bicycle rental network, manage risks; identifying risk and expense management strategies for Sammy's Deli franchisees, and supporting risk-management strategies for the American College and University Athletics Association (ACUAA) related to student athletes' paid opportunities for name, image, and likeness.
Sponsored by:
Ambassador 1-3
201: Small Captive Tax Audits and Litigation – Today's Status, Tomorrow's Changes *
The IRS and its 12 dedicated audit teams continue exhaustive audits of small captive cases, and the IRS is hiring 87,000 more people under the Inflation Reduction Act. The IRS approach is constantly evolving. Panelists will provide real-time experience in discussing not only the current IRS approach to audit, appeals, and litigation but also how the IRS approach will change in the future. The environment has a number of crosscurrents, all of which are ever-changing. Join the panel in a free-wheeling discussion, of how taxpayers navigate these swirling currents. Audience participation and questions are encouraged.
Rancho Mirage
Small Session – 201: Social Inflation: Impact on Claims and How to Combat It *
In this session, social inflation will be defined including what is driving this in the U.S. today; which industries it impacts the most; the role that claims handling plays in managing social inflation, and what captive owners should do to help combat it. We will talk about specific claim examples and jury verdicts. We will discuss how captive owners should maintain compliance, ensure adequate hiring practices and retention, maintain a safety culture, and utilize technology and trusted insurance professionals in the process. Information presented is coming from the viewpoints of a carrier, a TPA, and a captive owner.
4:00 – 4:45 PM | Education Sessions
Ambassador 4
101: Global Captive Podcast Live at CICA 2023
A panel of captive leaders, but like you've never seen them before! Join Richard Cutcher and a cohort of special guests for a fun and thought-provoking LIVE recording of the Global Captive Podcast, in which they address the big questions facing the industry, from talent and innovation to new captives and reputation. The 45-minute panel will also end with a special game of captive trivia!
5:00 – 6:30 PM
Masters Plaza
Outdoor Networking Reception
Sponsored by: