Program schedule Information
Sessions are identified as all audiences, intermediate and advanced to simplify your education selections and allow you to create a customized conference experience.
CPE credits for CPAs will be offered through Taylor Chandler, LLC.
ICCIE credits will be available for some sessions. Sessions eligible for ICCIE credit will be indicated with an asterisk (*) in the session titles below once they are finalized.
Professional Development Track sessions are indicated with a square (■) in the session titles.
2024 Education Sessions
Breaking Down Barriers of Entry to Captives for Employee Benefit Professionals
Bridging the Generational Divide: Strategies for Effective Communication and Collaboration
Captive 101 – Ask the Experts
Captive 101 – Utilizing a Captive to Solution
Captive Board Land
Captives for Public Entities – Unique Challenges and Opportunities
Claims and Risk Management Best Practices-How They Go Hand in Hand
Combatting IRS Captive Challenges – 2024
Driving Captive Innovation & Growth Through Diversity
How to Prepare for a Soft Market Cycle – What You Need To Know
ID Theft and Why it Matters to Captive Insurance
If it Ain't Broken, Just Tweak it – Captive Domicile Update
International Tax and Transfer Pricing: Keys to Success
Navigating Fronting and Reinsurance – Keys to Success
Parametric Coverage: Bridging Gaps and a Bridge to the Future
Property Captives: Challenges and Considerations
Reimagining Leadership
Safety First: Enhancing Risk Control with Captive Strategies
Tax: The News You Need
The Art of Communicating the Intricacies of Captive Ownership with Key Stakeholders
The Sky is the Limit: Hot Topics in Captive Growth Strategies
US Benefits and the Changing Landscape
What Captives Need to Know About Inflation
Note: sessions are subject to change.
2024 Conference Program Schedule
11:00 AM – 4:30 PM
Exhibitor Set-Up
11:00 AM – 6:30 PM
Conference Registration
11:30 AM – 5:00 PM | Networking Events
Golf Tournament
11:30 a.m. – 4:30 p.m.
The Golf Tournament will be held on-site at The Westin Kierland Resort & Spa. Golf cart, green fees, giveaways and prizes are included in the registration price. Note: Lunch is NOT included this year due to the exorbitant pricing for a boxed lunch. Onsite lunch options are available at the clubhouse restaurant as well as grab & go options in Coffee Flats, located near the lobby. Golf club and golf shoe rental are available for an extra charge; please notify CICA staff by emailing meetings@cicaworld.com if you require a club or shoe rental.
Sponsored by:
Area Breweries
Craft Brewery Tour
12:00 p.m. – 4:00 p.m.
Transportation departs from hotel at 12:00 p.m.
Visit three area breweries to learn about the beer making process, types of beer, the breweries and much more. You will be offered generous beer samples and a fun and informative behind-the-scenes tour. Price includes transportation to & from the Westin, lunch, beer tasting, tour and all brewery and wait staff gratuities.
Sponsored by:
5:00 – 6:30 PM
Opening Networking Reception
Join us in the exhibit hall as we kick off of the CICA 2024 International Conference.
Sponsored by:
7:00 AM – 5:30 PM
Conference Registration
7:30 – 8:45 AM | Breakfast
Networking Breakfast
Sponsored by:
First Time Attendee Breakfast & Orientation
New to the CICA Conference? Join us for a First Time Attendee Breakfast & Orientation for a brief introduction to CICA and how to make the most of your International Conference experience. Bring a business card to enter the drawing for a VISA gift card!
Sponsored by: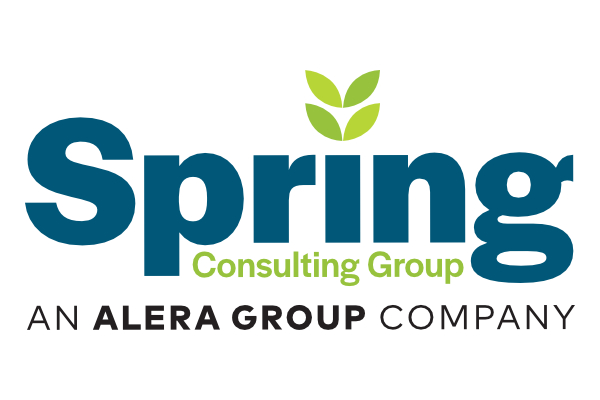 9:00 – 10:45 AM | Education Session
Opening Session, Awards & Keynote Address
Join CICA's leadership for welcome remarks, along with recognition of this year's CICA award winners and CICA Student Essay Contest finalists. The keynote address will follow.
Sponsored by:
10:45 – 11:10 AM | Networking Break
Morning Coffee Break
11:10 AM – 12:00 PM | Education Sessions
12:00 – 1:00 PM | Lunch
Networking Lunch
1:00 – 1:50 PM | Education Sessions
2:00 – 2:50 PM | Education Sessions
3:00 – 3:30 PM | Networking Break
Afternoon Coffee Break
3:30 – 4:20 PM | Education Sessions
4:30 – 5:20 PM | Education Sessions
5:30 – 7:00 PM
Networking Reception
Sponsored by:
8:30 – 11:00 PM
DeSeo Private Lounge
CICA After-Hours
Join fellow attendees for a fun after-hours mixer in the DeSeo Private Lounge located downstairs off the lobby! Including an open bar and lights snacks, grab a colleague for friendly competition over a game of ping pong, pool, or foosball or network and connect in a relaxed environment.
Sponsored by:
7:00 AM – 5:00 PM
Conference Registration
8:00 – 9:00 AM | Breakfast
Networking Breakfast
Sponsored by:
9:00 – 9:50 AM | Education Sessions
10:00 – 10:30 AM | Networking Break
Morning Coffee Break
10:30 – 11:20 AM | Education Sessions
11:30 AM – 12:20 PM | Education Sessions
12:30 – 1:30 PM | Lunch
Networking Lunch
1:30 – 2:20 PM | Education Sessions
2:30 – 3:00 PM | Networking Break
Afternoon Coffee Break
3:00 – 3:50 PM | Education Sessions
4:00 – 4:45 PM | Education Sessions
5:00 – 6:30 PM
Outdoor Networking Reception
Sponsored by: