Program schedule Information
Sessions are identified as all audiences, intermediate and advanced to simplify your education selections and allow you to create a customized conference experience.
CLE credits for attorneys will be offered through our sponsor Eversheds Sutherland. Once they are finalized, sessions eligible for CLE credit will be indicated with a dagger (†) in the session titles below.
CPE credits for CPAs will be offered through Taylor Chandler, LLC (NASBA Registry CPE Sponsor). Sessions will be categorized by field of study and up to 10 credits will be available.
ICCIE credits will be available for some sessions. Sessions eligible for ICCIE credit will be indicated with an asterisk (*) in the session titles below once they are finalized.
2022 Conference Program Schedule
11:00 AM – 4:30 PM
Arizona Grand Ballroom
Exhibitor Set-Up
11:00 AM – 6:30 PM
Tucson Registration Desk
Conference Registration
11:00 AM – 4:00 PM | Networking Events
JW Marriott Starr Pass Golf Course
Golf Tournament
10:30 a.m. – 4:00 p.m. (11:00 a.m. shotgun start)
The Golf Tournament will be held on-site at the JW Marriott Tucson Starr Pass Golf Club. Golf cart, green fees, a boxed lunch, giveaways, and prizes are included in the price. Golf club and shoe rental is available for an extra charge; please notify CICA staff by emailing info@cicaworld.com if you require rentals.
Sponsored by:
Tucson Area Breweries
Craft Brewery Tour
12:00 p.m. – 4:00 p.m.
Transportation departs from hotel at 12:00 p.m.
Visit three Tucson-area breweries to learn about the beer making process, types of beer, the breweries and much more. You will be offered generous beer samples and a fun and informative behind-the-scenes tour. Price includes transportation to/from JW Marriott, lunch, beer tasting, tour and all brewery and wait staff gratuities.
Sponsored by:
5:00 – 6:30 PM
Arizona Grand Ballroom
Opening Networking Reception
Sponsored by:
7:00 AM – 7:00 PM
Tucson Registration Desk
Conference Registration
7:30 – 8:45 AM | Breakfast
Arizona Grand Ballroom
Networking Breakfast
Sponsored by:
Tucson G-J
First-Time Attendee Breakfast & Orientation
New to the CICA Conference? Join us for a First Time Attendee Breakfast & Orientation for a brief introduction to CICA and how to make the most of your International Conference experience. Bring a business card to enter the drawing for a $50 VISA gift card!
Sponsored by:
9:00 – 10:45 AM | Education Session
Tucson A-F
Opening Session & Keynote Address
Join CICA's leadership for welcome remarks, along with recognition of this year's CICA award winners and CICA Student Essay Contest finalists. An inspiring keynote address from Siri Lindley will follow.
Winning Big and Living Fearlessly
Fear is either motivating or crippling. It can start out as either, but without definite action and left to grow in the dark, it will snuff out any chance of becoming truly successful. For the former #1 triathlete in the world, Siri Lindley powered through fear along her path to reach the highest level of this grueling sport. For starters, she barely knew how to swim and was deathly afraid of the water, a rather monumental fear for any triathlete to overcome. With a change of mindset – by deciding to live fearlessly authentic and own every part of who she is – she created the life of a champion. Now, she is sharing those same painful, joyful and inspiring lessons to help audiences navigate through their own storms and times of uncertainty, disruption and fear. It's OK to be afraid. It's what we do about it that's we do about it, that makes all the difference.
Sponsored by:
10:45 – 11:15 AM
Arizona Grand Ballroom
Networking Break
11:15 AM – 12:15 PM | Education Sessions
Tucson E
Captives 101 – Getting Started (101)
In this session, an experienced panel consisting of a captive manager, a captive owner, a regulator, and an actuary will cover the basics for the newcomers to the captive industry. The panel will discuss the types of captives, why captives are formed, as well as the potential benefits of using a captive to finance their risk. The captive owner will share their story in the form of a case study detailing how their organization was able to help solve their risk financing issues through the creation and use of a captive. In addition, the captive owner will provide some insight as to how they dealt with and overcame any challenges that arose along the way as well as sharing what they may do differently if they began their journey today.
It is anticipated that the captive owner on the panel would be a representative from a single parent captive. In an effort to make this session appeal to a broader audience, the captive manager and actuary will highlight some of the differences and challenges with the formation of a group program as opposed to a single parent captive.
Tucson F
Corporate Governance – What's in it for Me? (201)
This panel discussion will focus less on the "how" and more on the "why" of corporate governance, using real-life examples and drawing on the panelists' practical experience. Topics to be addressed include:
What is corporate governance and what purposes does it serve?
How can good corporate governance preserve and enhance the value of a captive program, especially a group program?
What personal stake do directors and program managers have in ensuring good corporate governance?
When planning a captive program, what should captive owners and professionals consider to reduce the risk that governance issues could present a problem sometime in the future?
Tucson A-D
It Isn't Broken, but Could it Use a Tune-Up? (301)
This presentation will discuss why captive owners should constantly evaluate the current operational needs of their captive. Emory University has had its own captive for many years and, due to certain organizational changes, sought an independent operational assessment. This assessment resulted in extensive operational changes, highlighting that the need to consistently evaluate best practices in light of market conditions is essential to effective management.
12:15 – 1:15 PM | Lunch
Arizona Grand Ballroom
Networking Lunch
Sponsored by:
1:15 – 1:45 PM | Education Session
Tucson A-F
General Session: Beyond Intentions – Taking Action on Diversity, Equity & Inclusion (DE&I)
Jargon around DE&I abounds – starting by defining what diversity means to your organization is critical. The concept of DE&I in a corporate environment may seem nebulous, but the lived experiences of your employees, clients and investors are clear. Hear from PNC's Nick Ashburn on how a commitment to DE&I is no longer aspirational for companies – it's become table stakes in today's environment. Covering everything from leave policies to pay equity, from productivity to profit, you'll leave this session with actionable steps you can take to define, discuss, and implement supportive DE&I policies & practices.
Sponsored by:
1:45 – 2:15 PM
Arizona Grand Ballroom
Networking Break
2:15 – 3:15 PM | Education Sessions
Tucson E
Amplify Women – There is no Limit! (101)
As Michelle Obama shared, "There is no limit as to what we, as women, can accomplish." In the captive industry, we have seen much success with women rising into leadership roles. How can we continue to build upon our success and empower younger women to strive for their goals? As women, we can make an impact by embracing change and advocating for diversity and inclusion. This session will engage the audience in discussion about changes that not only women, but everyone can make to advance their own career development. The sharing of challenges and successes by key women and men leaders will be instrumental during this engaging session.
Tucson F
The Anatomy of a Captive Transaction – Exit Solutions in Focus (201)
A growing market for captives and creative solutions prompts curiosity about how legacy experts can assist. Learn how your captive can utilize its capital more efficiently, redeploy its capital to other lines of business, eliminate unwanted legacy business, or, in the case of dormant captives or captives that no longer fit their original purpose, exit the captive space completely.
Our panelists will discuss runoff in general and as it relates to the captive market from both the perspective of the buyer and the seller. The panel of experts will provide case studies on actual transactions. Parent companies, captives and captive managers will see how looking to the exit solutions offered by the legacy market can be financially beneficial, ease administrative burdens, free up resources to focus on other business avenues and/or secure a finality for their captives.
Tucson A-D
Impacts on Captives of Economic and Social Inflation (301)
The reality of increasing cost inflation and social inflation is driving up claim frequency, overall claim severity and the number and cost of large losses. Captive owners and their service providers need to come to grips with how inflation impacts their program and how premium determination, claims handling, loss reserving, and investment policy need to adapt to this environment. This session will present multi-disciplinary perspectives (actuarial, claims, and investment) on addressing the impacts of economic and social inflation.
3:15 – 4:15 PM | Education Sessions
Tucson E
CICA NEXTGen Committee: The Agenda & Vision (101)
In this session, a core group of founding NEXTGen Committee members will illustrate the profound industry need that is met by the CICA NEXTGen initiative and the value this initiative brings to the captive space. Led by the committee chair, panelists will describe the vision of the committee, the agenda, and goals for 2022 and the Committee's accomplishments to-date. This session will further define CICA NextGen for the captive industry and provide attendees a detailed introduction into the structure of the committee, its members, and its associated subcommittees.
Tucson F
A View from Across the Pond (201)
This European panel will bring together a group of captive professionals to hear their perspectives on the captive insurance industry. What are the challenges facing European Captive Owners? What are the drivers for growth in Europe? What does the competitive landscape look like for domiciles? What are the challenges for UK and EU headquartered companies in writing US risks?
Tucson A-D
How to Maximize your Strategic Review (301)
With a hard market trending constant, captive owners must innovate to best serve their captives and parent companies alike. A strategic review brings new life to a captive's goals and can better set the captive up for continued success in the long term. For example, a Difference in Limits or Difference in Conditions policy or other creative risk financing solution can be considered for implementation to support lines of business already written in the captive. In our discussion, a client and their actuary will explain the advantages from a strategic review and showcase its success for their captive.
4:15 – 5:15 PM | Education Session
Tucson E
Captive Cash Flow & Surplus Strategies (201)
This session will share the impacts of premium collection practices on a captive insurance program and include points of view from insurance company leadership, captive management, accounting and technology/service providers. Panelists will explain the benefits to an entire insurance operation when premiums are collected in full up front by utilizing premium finance as a vehicle.
Tucson F
How to Navigate the Excess Markets into a Successful Partnership (101)
Navigating the excess and reinsurance carriers is an important part of a successful captive program. Hear from an experienced captive owner and learn some of the best practices utilized. On the panel will be several markets that will share key criteria they look for when they consider a new program to write. This panel will help you with strategies on building a successful partnership on both sides. Insights will be shared as to the hard market and how they feel their organizations are providing solutions by partnering with captives and RRGs on a variety of risks.
4:15 – 5:15 PM | Meeting
San Ignacio
Captive Association Leadership Council (CALC) Meeting
4:15 – 5:15 PM | Meeting
Tucson A-D
Domicile Regulator Meeting
5:30 – 7:00 PM
Arizona Grand Ballroom
Networking Reception
Sponsored by:
7:00 AM – 5:00 PM
Tucson Registration Desk
Conference Registration
8:00 – 9:00 AM | Breakfast
Arizona Grand Ballroom
Networking Breakfast
Sponsored by:
9:00 – 10:00 AM | Education Sessions
Tucson A-D
Artificial Intelligence Meets Parametric Solutions – The Waking Replacement of Traditional Underwriting (101)
Climate change and related natural disasters are a present problem and will increasingly become so. Losses are increasing and capacities are becoming scarcer, especially as traditional underwriting mechanisms cannot keep pace with developments.
This panel is intended to provide further education on why parametric solutions are the future, while demonstrating how artificial intelligence can be used to calculate such solutions – particularly using natural disasters as an example.
Data is the new oil. But what data is lying dormant in your company that you can use in the modeling process for parametric solutions? How can artificial intelligence help you model and price solutions?
Tucson E
Why are ESG Risks Relevant to Captive Insurers? (201)
Consumers, shareholders, and regulators are increasingly applying Environmental, Social, and Governance (ESG) factors to their assessment of a company's performance and value. While this trend is more pronounced in Europe today, the SEC announced in October 2021 it plans a phased introduction of ESG reporting with tiered compliance for small and large companies. Aside from the reputational risk of performing poorly, litigation risks are expected to be increased as more reporting is required, while some (re)insurers are factoring ESG performance into underwriting decisions. This panel will discuss what role captives can play in supporting its parent's ESG objectives and how some domiciles are tackling ESG topics.
Tucson F
Third Party Business: How to Drive Profitability in your Captive (301)
The purpose of this session is to evaluate the benefits and considerations of adding lines of third-party risk to a mature, successful captive arrangement. We will showcase a client and their victory in adding third party business into their captive. We will also hear from an actuary and consulting team member on what elements need to be considered when adding third-party coverage to your offerings.
10:00 – 10:30 AM
Arizona Grand Ballroom
Networking Break
10:30 – 11:30 AM | Education Sessions
Tucson E
Claims Management Coming from a Pandemic Transition Period – Observations, Examples, and Suggested Best Practices (101)
Beyond introducing a new source of claims (COVID-19), the pandemic has impacted the approach to claims and outcomes and changed how other types of claims, such as property/casualty, are handled. The panelists will provide best practice tips for captive claims oversight using real-world examples. Specific discussion topics will include:
COVID claims as related to compensability and suggested approach
The increased use of innovative tools such as telemedicine and telephonic case management
Early claim reporting
How to best start an investigation regardless of claim type
Tucson F
CICA Student Essay Contest Finalist Presentations (101)
The CICA Student Essay Contest asked two-person teams of undergraduate risk management, insurance and business students to describe how and why a captive insurance company could be used as a cost-effective means of alternative risk financing for emerging risks and their corresponding loss exposures. Each team was required to select the themes of either craft brewing or cannabis. Finalist teams receive cash prizes, have their essays published by Captive Insurance Times, and gain the opportunity to their essays at the CICA International Conference.
Sponsored by:
Tucson A-D
Modern Leadership – Putting and Keeping our People First (201)
The captive insurance industry is about people. We are only as good as our colleagues, so they should be our priority. This roundtable discussion will address the challenges that we are all facing including staffing, training and retention as well as creative ideas for modern leaders to create and sustain employee engagement and satisfaction.
11:30 – 12:30 AM | Lunch
Arizona Grand Ballroom
Networking Lunch
Sponsored by: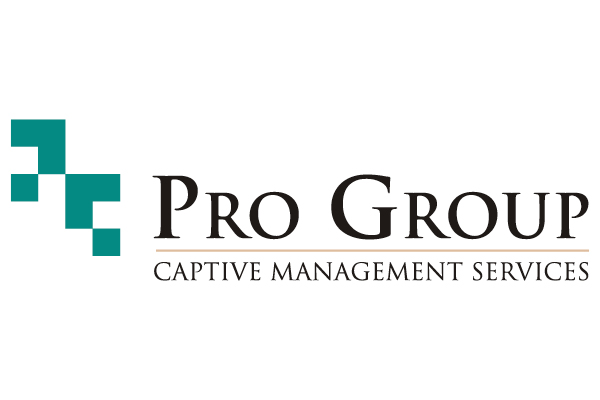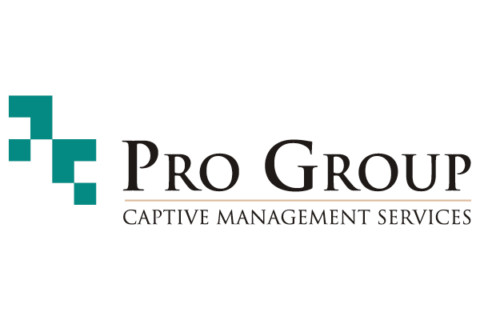 Tucson A-D
Amplify Women Luncheon
Pick up your lunch from the buffet in the exhibit hall and meet in Tucson A-D to hear from leaders of CICA's Amplify Women Committee. Discuss among your table mates how to get involved and bring these initiatives to fruition in your own workplace and within your professional networks.
12:30 PM – 1:30 PM | Education Sessions
Tucson E
Hot Topics in Captive Insurance (101)
This panel of highly experienced industry veterans will have an interactive discussion on current hot topics impacting the captive insurance industry. They will examine current developments in captive regulation, discuss new trends and other key issues facing the industry. They will also discuss what is driving the increased interest in captives and threats facing the industry.
Tucson F
Engaging, Retaining and Developing the Next Generation of Talent (101)
In this session, a panel of speakers with varied experience and perspectives will discuss how organizations can engage with the next generation of talent –from both a recruitment and a career development perspective. Panelists range from young to veteran industry professionals, allowing attendees insight into various viewpoints.
1:30 – 2:30 PM | Education Sessions
Tucson E
What's Behind the Growth in Medical Stop Loss Group Captives? (101)
It seems as if we hear about a new Medical Stop Loss (MSL) group captive option every few months. While they've been around for quite some time, their popularity is now soaring. This panel, comprised of a captive consultant, a benefits broker and a captive member-owner, will provide attendees with a brief overview of MSL coverage, examine the different types of MSL captives that have emerged thus far, and discuss the industry dynamics driving companies to join these captives. The panelists will also discuss the characteristics of companies that are opting to incorporate a group captive into their medical cost management strategy and aspects of the group model that reinforce and work so well for this type of captive. The captive owner will review the decision-making process and long-term benefits that group captive members have experienced, granting insight into why MSL captives have become so popular.
Tucson F
Maximizing Results in Captive Tax Audits and Litigation (201)
The IRS is continuing its intensive audits of small captives. If one doesn't accept the standard settlement, what do you do maximize your results in an audit or litigation? Where does the IRS get its information? Can it ask for all my emails? Will the IRS hire outside experts? Should I? I always tried to do it right, will that help? How much are penalties, and when do they apply? Can I rely on what the captive manager told me? The panel will answer these, and other, questions. Audience questions are invited.
2:30 – 3:00 PM
Arizona Grand Ballroom
Networking Break
3:00 – 4:00 PM | Education Sessions
Tucson E
Captive Documentation Fundamentals (101)
Explore the administrative, tax and legal hazards of inadequate documentation in a captive structure; best practices for establishing a robust documentation approach; and the benefits of sound documentation. Case studies will illustrate these concepts.
Tucson F
Tax: Fast-forward (201)
The session will focus on the proposed tax reform, recently enacted legislation and (if passed) post-tax reform snapshot of impacts on the insurance industry. Speakers will also cover the impacts of new legislation on captive planning and new guidance for current and prospective captive owners at Federal, International and State level.
4:00 – 5:00 PM | Education Sessions
Tucson E
Global Captive Podcast Live! (101)
Join Richard Cutcher and a host of special guests for a fun and thought-provoking LIVE recording of the Global Captive Podcast. Richard and industry leaders will address the big questions facing captive owners, regulators, and service providers. They'll also muse some fun topics, including what's the best real-life and fantasy names for a captive insurer and undertake captive trivia.
5:00 – 6:30 PM
Ania Terrace
Outdoor Networking Reception
Sponsored by: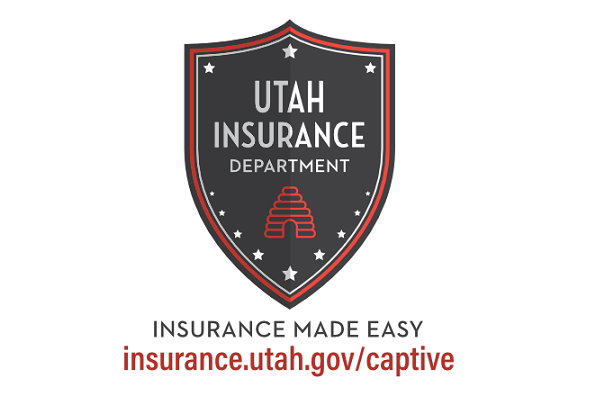 7:00 AM – 1:00 PM | Conference Registration
8:00 – 9:00 AM
9:00 AM – 12:00 PM
12:00 – 1:00 PM
1:00 – 5:00 PM