Program schedule Information
Sessions are identified as all audiences, intermediate and advanced to simplify your education selections and allow you to create a customized conference experience.
CLE credits for attorneys will be offered through our sponsor Eversheds Sutherland. Once they are finalized, sessions eligible for CLE credit will be indicated with a dagger (†) in the session titles below.
CPE credits for CPAs will be offered through Taylor Chandler, LLC (NASBA Registry CPE Sponsor). Sessions will be categorized by field of study and up to 10 credits will be available.
ICCIE credits will be available for some sessions. Sessions eligible for ICCIE credit will be indicated with an asterisk (*) in the session titles below once they are finalized.
2020 Schedule
10:00 AM – 5:00 PM | Exhibitor Set Up
11:00 AM – 5:00 PM | Conference Registration
Culturekeepers Registration
12:00 – 5:00 PM | Networking Events
Westin Kierland Golf Course
Golf Tournament
Sponsored by:
TBD
Craft Brewery Tour
Sponsored by:
6:30 – 8:00 PM | Opening Networking Reception
Kierland Grand Ballroom & Vista Morada Patio
Sponsored by:
7:30 – 8:45 AM | Breakfast
Kierland Grand Ballroom
Networking Breakfast
TBD
First-Time Attendee Breakfast & Orientation
Sponsored by:
8:45 – 10:30 AM | Opening Session, Awards Presentation & Keynote Address
Trailblazers Ballroom
Sponsored by:
10:30 – 11:30 AM | Networking Break
11:30 AM – 12:30 PM | Education Sessions
Trailblazers AB
Captives 101: Understanding Captive Basics – 101
In this session, an experienced panel consisting of a captive manager, captive owner, and an actuary will cover the basics for the newcomers to the captive industry. The panel will discuss the types of captives, why captives are formed, as well as the potential benefits of using a captive to finance their risk. The captive owner will share their story in the form of a case study detailing how their organization was able to help solve their risk financing issues through the creation and use of a captive. In addition, the captive owner will provide some insight as to how they dealt with and overcame any challenges that arose along the way as well as sharing what they may do differently if they began their journey today.
It is anticipated that the captive owner on the panel would be a representative from a single parent captive. In an effort to make this session appeal to a broader audience, the captive manager and actuary will highlight some of the differences and challenges with the formation of a group program as opposed to a single parent captive.
Trailblazers C
2020: A Look Back at the Hard Market – 201
An insurer can't keep selling a dollar of claims for 75 cents and hope to survive in the long run! – The economic reality of this hard market is different to others that have preceded it. As a result, the solutions needed by insurers, insureds and captive owners and the to effectively navigate the hard market will also be different.
A panel of experts will share their experiences in the hard market to provide insights on how we got here and how to manage risk going forward in the new normal.
Trailblazers DE
Navigating from a Segregated Cell to a Wholly Owned Captive – 301
What happens when you've outgrown your Segregated Cell captive and are considering setting up your own Wholly Owned captive? We'll present a real-life case study of a company who successfully navigated these waters. Learn from the captive owner, captive manager and broker about the benefits and pitfalls associated with this transaction. We'll discuss why moving to a different structure can be advantageous, the complexity of the business plan and the captive manager's role in the transition. We'll also drill down into getting the feasibility study completed and associated costs, capital commitments, strategies for moving funds and using bridge LOCs. Learn about the bank requirements, effect of the fronting arrangement, and the effect in placing reinsurance.
12:30 – 1:30 PM | Networking Lunch
Kierland Grand Ballroom
Sponsored by:
1:30 – 2:30 PM | Education Sessions
Trailblazers AB
CICA Student Essay Contest Finalists Presentations – 101
Two-person teams were asked to describe how and why a captive insurance company could be used as a cost-effective means of alternative risk financing for emerging risks and their corresponding loss exposures. Finalist teams receive cash prizes and give presentations on their essays.
Sponsored by:
Trailblazers C
Maximizing the Value of a Captive through Business Plan Changes – 201
As an organization grows and evolves, often times the risks to an organization also evolve as well. In this session, a panel consisting of a risk manager, a captive manager, an actuarial consultant, and a regulator will discuss how an organization's captive is utilized to finance new risks, or risks and/or limits that were not originally expected to be insured by the captive as part of its original business plan. The panelists will discuss the process for expanding the captive's business plan to accommodate the new risks, why the captive was ultimately chosen to insure the risks, as well as any hurdles encountered during the process. In addition, the risk manager will discuss any future plans for the captive and the other service provider panelists will share other examples where captives were utilized beyond the initial business plan. The regulator will address the process for implementing these changes and discuss some of the unique ways captives have been utilized to help organizations navigate the COVID-19 pandemic.
Trailblazers DE
Cyber Risk – The Future is Captive! – 301
The rapid growth of cyber premium into the captive market in the past year highlights that cyber is one of the primary risks on the agenda for companies across the globe driven by an increasingly complex technological, regulatory, and threat environment. Although the captive market continues to grow, the majority of captive owners remain uncertain of the strategic value of utilizing their captive to finance cyber risk or have confidence in the process to unlock those benefits.
A panel of experts will guide attendees in exploring the strategic rational and practicalities of deploying the captive in the overall approach to cyber risk management.
Discussion topics will address:
Understanding and Quantifying your organization's exposures
Evaluating and unlocking the strategic and innovative value of a captive – markets, coverage, vendors, and breach response
Finance those exposures within a captive structure
Develop governance processes in managing these exposures and how to assist in a speedy recovery post loss
Seek reinsurance solutions to protect the captive and the parent organization
2:30 – 3:00 PM | Networking Break
3:00 – 4:00 PM | Education Sessions
Trailblazers AB
Totally Cellular, Dude – 101
The growth in number of active cell captive insurance companies and jurisdictions passing cell company legislation over the past 3-5 years has bee impressive. So why are these structures so attractive to companies over a single parent captive or group structure? What are the benefits and considerations? What are the main issues that should be considered when evaluating joining a cell facility? These questions and more will be addressed and explored by a group of experience panelists. Not all cell facilities are created equal, and the value that each individual cell company derives from them will be as unique as the risks they insure. This session will highlight the more common notions of cell captives while also addressing many of the common concerns that both companies and regulators may have.
Trailblazers C
Taking Your Medical Stop-loss to the Next Level – 201
Many captive owners and risk managers see the advantage of including medical stop-loss in their captive program: protection against catastrophic claims risk, mitigation of rising healthcare costs, greater control of health initiatives, and so on. The challenge often comes after the organization has set up their stop-loss coverage in their captive: now what? Traditional medical stop-loss results in some savings. In this session, we will focus on what strategies you could potentially leverage to drive additional savings to the health plan and the captive. In the COVID era, employers are laser-focused on the overall wellness of their workforce, and how to facilitate positive change. This session will focus on how to proactively management healthcare costs through your captive strategy. Pivoting medical stop-loss from being only a cost-savings mechanism, to a critical strategy that helps organizations sustainably bend the healthcare cost curve. The panel will include an organization who can share their case study experience of utilizing tools, platforms and data to yield favorable population health outcomes, and the ways in which they are anticipating future needs.
Trailblazers DE
Protecting Intangible Assets – Parametric Solutions to Secure the Company's Crown Jewels – 201
COVID-19 has disrupted global supply chains and has moved the world towards de-globalization. It has changed working arrangements, businesses' ability to trade, consumer behaviors, and the role of the state. It has also created a new social contract between business and society. In many ways, it has accelerated underlying market trends such as the shift to remote workforces and digital transactions. The fundamental shift towards a new world dominated by intangible assets like reputation, human capital, and intellectual property, started long before any detailed discussions about looming pandemic risks. Step-by-step, the importance of intangible assets grew – from around 17% of S&P asset value in 1975, to 32% in 1985, to 68% another decade later in 1985, and ultimately exceeding 80% in the last 10-15 years. This has been closely linked to the changes in the economic landscape, with technology-driven service companies becoming increasingly prominent, while industries famous for their holdings of property, machinery, and other tangible assets, have slowly given way. It become more difficult to manage intellectual property in such an environment, but additionally the traditional ways of managing teams and culture have to be rethought. Similarly, as the new post COVID-19 world drives anxiety levels to new highs, businesses are also more prone to making reputational mistakes that can leave lasting impact in the way their customers, employees, distribution partners, and other stakeholders perceive the character of their business. This is particularly important as various activist events keep pushing the corporate environment from traditional shareholder capitalism to stakeholder capitalism. Risk Managers and Captive owners in businesses across all industries will have to be alive to these changes to make sure they have the right tools to keep enhancing their corporate value. They will have to rethink the optimal ways of using risk management practices and their captives to build internal resilience and become proficient at safeguarding their existing and new intangible assets.
4:00 – 4:30 PM | Networking Break
4:30 – 5:30 PM | Education Sessions
Trailblazers AB
Hard Market Strategies – A 10 Year Look – 101
The panel will discuss captive strategies for the hard market, aggregate reinsurance and offer a view to where captives will be in 10 years. We will also add a question from listeners to the GCP as an additional topic closer to the date within the parameters of the 10 year forward looking period.
Trailblazers C
Group Captives: A Roadmap for Managing Risk – 101
Member-owned group captives have a unique framework that's instrumental in helping companies manage risk and control insurance costs. When members genuinely commit to the program and leverage the resources available to them, the results are impressive. In this presentation, a panel consisting of a captive member-owner, captive consultant, fronting/excess carrier, and loss control consultant will explain the framework. The panel will then present a case study describing how one transportation company leveraged the resources available within that framework, to get its loss control program back on track. Fleet Risk Management is a hot topic in commercial insurance as many companies have struggled with loss control. This company, fortunately, belonged to a member-owned group captive where safety is a prerequisite. Thanks to standard program metrics, the group captive was able to identify and flag the company's increased risk. The captive consultant, loss control consultant, and the underwriting partner worked together to help the member company map out new policies and procedures to mitigate that risk. Attendees will learn how the group captive framework empowered the company to build and implement the roadmap, drastically improving its loss control and safety efforts, as well as its losses.
Trailblazers DE
Domicile Regulator Meeting
Merriam AB
Captive Association Leadership Council (CALC) Meeting
5:30 – 7:00 PM | Networking Reception
Kierland Grand Ballroom & Vista Morada Patio
Sponsored by:
7:30 – 8:30 AM | Breakfast
Kierland Grand Ballroom
Networking Breakfast
TBD
Amplify Women Networking Breakfast
Sponsored by:
8:30 – 9:30 AM | Education Sessions
Trailblazers AB
Amplify Women – There is no limit! – 101
As Michelle Obama shared "The is no limit as to what we, as women, can accomplish" In the captive industry, we have seen much success with women rising into leadership roles. How can we continue to build upon our success and empower younger women to strive for their goals. We, as women, can impact change and can embrace and advocate for diversity and inclusion. This session will engage the audience in discussion about continued changes for not only women, but for everyone to impact their own career development. Sharing of challenges and successes by key women and men leaders will be instrumental during this engaging session.
Trailblazers C
Captives Provide Value in a Transitioning Insurance Market – 201
The combined effects of social inflation pressures, persistently low yields, and a number of large underwriting losses, including from COVID-19, led to a challenging insurance market in 2020. While capital remained adequate in most lines, insurers' risk appetite was reduced as they became increasingly cautious in an uncertain environment and double-digit rate increases became common. Captives were a bright spot in this tough year and provided value to the parent organization by providing an effective tool to address pandemic and other risks, the ability to design customized insurance coverages, access alternative capital, and generate profits through third-party business. Regardless of whether an organization uses a captive to respond to extraordinary situations such as the COVID-19 pandemic, it is important for all captive parents to model their exposures and integrate captives into strategic planning and funding decisions. In this session, the head of insurance operations of a sharing economy organization and a captive advisory expert will share a brief update on recent changes in the insurance market, what organizations should consider when transferring risk into a captive, and the best way to optimize captive utilization as part of your overall risk management program.
Trailblazers DE
Capital Strategies and Exit Solutions for Captives – 301
Whether you are just starting a captive or have been in the space for several years, capital management, capital efficiency and ultimately return of capital are primary concerns. This session is geared toward captives that wish to utilize their capital more efficiently, re-deploy their capital to other lines of business, eliminate unwanted legacy business, or, in the case of dormant captives or captives that no longer fit their original purpose, exit the captive space completely. This interactive session will discuss run-off in general and as it relates to the captive market from both the perspective of the buyer and the seller. The panel of experts will provide case studies and a variety of options to parent companies, captives and Captive managers that can be financially beneficial, ease administrative burdens, free up resources to focus on other business avenues and/or secure a finality for their Captives.
9:30 – 10:00 AM | Networking Break
10:00 – 11:00 AM | Education Sessions
Trailblazers AB
A Day in the Life of a Young Professional – 101
This session aims to tackle approximately 5 real life scenarios young and new professionals are commonly faced with. Scenarios will be presented through short role playing scenes between a young/new professional and an experienced professional with explanation to follow. (Example: A young professional looking for a way to expand their knowledge outside of their current role.) The format would be to play out the situation where the young professional brings up the situation to their mentor (an experienced professional) who gives them advice. The scene would then break and cut to the experienced professional explaining further why they gave the advice and other avenues to deal with this situation.
Format for a 60-minute session: First 5 minutes: Introduction to the session and to each of the Panelists (background and current position). In 8-9 minute increments after introduction: Run through each scenario in role play and then explanation as outlined above. Last 10 minutes: Q&A from the audience
Sample scenarios:
How do I get a job in the captive insurance industry?
What if I want to grow into another role, but my boss is my mentor, how do I find another outlet?
If I've been in the industry for 5 years, but I want to broaden my area of expertise. How do I find mentors or champions to help me do that?
How do I find opportunities to present to a board or at a conference? What if I don't have the opportunity in my current role or support of my employer?
What skills or designations do I need to have/obtain to grow in my position, or into another position? How do you approach the conversation of moving into the next level of your career?
Trailblazers C
Small Captives Best Practices – 201
Trailblazers DE
How My Captive Saved My Business – 301
This session will provide a live case study of a mature Captive's well thought out business plan many years in the making, that in 2020 literally saved the business from catastrophic loss and doom. This session will take a close look at the planning, constant annual underwriting and actuarial updates, key communication with the insureds every quarter and teamwork. In 2020, when the pandemic hit, the captive was poised and ready to handle covered claims swiftly and ensure the Parent company's continued stability in very unstable times.
11:00 – 11:30 AM | Networking Break
11:30 AM – 12:30 PM | Education Sessions
Trailblazers AB
Bringing Everyone to the Table – Amplify Women & NEXTGen Roundtable – 101
Members of Amplify Women and NextGen engage in a roundtable discussion about the challenges and benefits of bringing everyone to the table. Diversity is a popular talking point, but are we really walking the diversity walk? You will not succeed or thrive by simply checking an HR box to achieve the appearance of diversity. You have to truly commit to developing strong talent internally and attracting the best talent in the industry. It requires asking thoughtful questions, truly listening to the answers and being willing to make tough decisions to effect significant change within your organization. Members of Amplify Women and NEXTGen will discuss how to walk the diversity walk and take your organization to the next level.
Trailblazers C
Insuring Medical Professional Liability Exposures Related to Medical Marijuana – 201
This session will include four panelists who were involved with the formation and/or ongoing operations of a risk retention group insuring medical professional liability exposures related to medical marijuana. This coverage is excluded from commercial medical professional liability policies, creating an ever-widening coverage gap as medical marijuana becomes legal in more states. You will hear from a captive owner, captive manager, TPA, and actuary, each of whom will provide their unique perspective on insuring an emerging risk.
Trailblazers DE
Small Captive Tax Audits and Litigation – The Rest of the Story – 301
At 2019's CICA virtual conference, the panelists discussed "How to Handle a Small Captive Case". This session will extend our discussion to address the most recent developments, including implementation of the IRS formal Offer Program and Closing Agreements, 12 new audit teams for small captives, Letter 6336, and the effect (if any) of the US Supreme Court case (CIC v United States), any new trials, among many things. The panelists encourage questions from the audience and will use polling technology.
12:30 – 1:30 PM | Networking Lunch
Kierland Grand Ballroom
Sponsored by: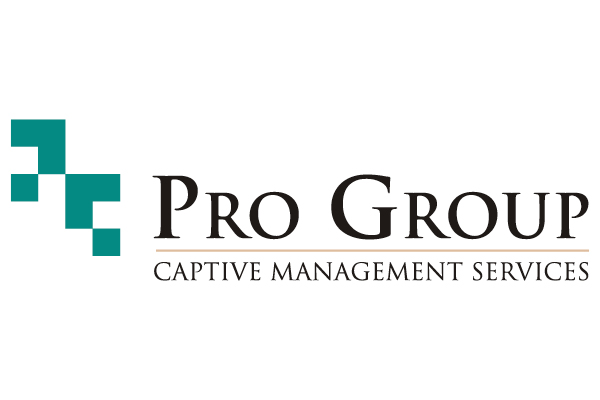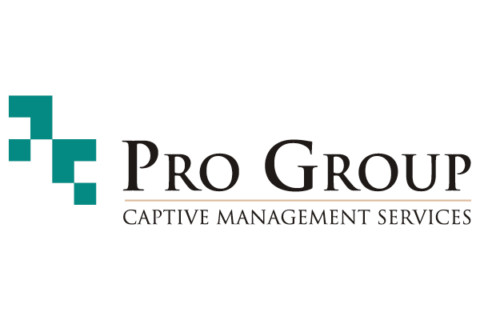 1:30 – 2:30 PM | Education Sessions
Trailblazers AB
Investing Your Captive in the Time of Corona – 101
Exacerbating an already challenging investment climate for captive insurers, the coronavirus has resulted in a material shift in the capital markets, magnified portfolio risks, and increased the headwinds for generating investment income. Our panelists will review and discuss these challenges, how captive insurers are adapting to market changes, and how they are monitoring and managing the increased enterprise risks stemming from their investment portfolio exposures.
2:30 – 3:30 PM | Networking Break
3:00 – 4:00 PM | Education Sessions
Trailblazers AB
Captive Tax Developments – State of the State and the IRS – 101
We will discuss the ever-evolving Federal and state tax statutes, regulations and cases. The speakers encourage questions from the audience and will employ interactive polling equipment. The State of Washington has been on the forefront of aggressive state taxation, and we anticipate a full discussion of the then-current status. Other states have also sought to tax captives or premiums. The panel will also cover the other captive tax developments, both non-US and US, including captives electing section 831(b), giving proper consideration to other session covering small captives.
Trailblazers DE
State of Washington Premium Taxes on Captives – 301
5:00 – 6:30 PM | Outdoor Networking Reception