Marsh: More firms using captives to finance emerging risks
From: Captive Insurance Times, May 23, 2018
Captive insurance vehicles are rapidly growing in popularity as
risk managers seek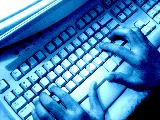 alternative ways to finance emerging risks their organisations now face, according to a report by Marsh.
The 2018 Captive Landscape report found that cumulative growth in the number of Marsh-managed captives writing cyber liability rose by 240 percent from 2012 to 2017, while in the same period, the number of captives insuring employee benefits across multiple geographies grew by 550 percent.
Marsh also reported an 83 percent increase from 2012-2017 in the number of captives writing terrorism coverage backed by the Terrorism Risk Insurance Program Reauthorization Act of 2015 (TRIPRA).
Many organisations are examining their captives to see if they can take advantage of TRIPRA, which can also be used to cover cyber-terrorism perils in the US.