When the captive fits: the healthcare and employee benefits marketplace
From: Captive International, July 2, 2018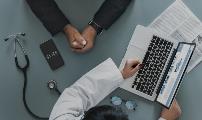 Medical polices within global captive programmes are becoming increasingly popular. Matthias Helmbold, head of technical and services at MAXIS GBN, has the details on market scalability and challenges in the healthcare and employee benefits captives marketplace.
Captive structures are well recognised as cost-effective, efficient vehicles to manage employee benefits (EB) programmes including healthcare, especially in regulating the impact of peak claims globally and in reducing premium volatility at a local level.
In addition, utilising advanced data analytics within the captive model, it is possible to glean powerful insights, drive further efficiencies and lower future claims volumes.
Forensic analysis of claims data provides insights that can be translated into proactive health interventions driven through programmes and plan design, to target specific issues that are driving up costs. Securing control over both data and plan design, captives can optimise design and influence the behaviour of insureds and the providers, as well as drive proactive health and wellness initiatives.
As a result, medical costs can be significantly reduced—obviously advantageous in an era where health inflation is driving up the costs of schemes across the globe.