Webinar Series
CICA's new 2020 Webinar Series "Building on the Best" offers more than 20 on-demand webinars covering a wide array of timely topics from navigating the impacts of COVID-19 to innovative captive strategies for hardening markets and fine tuning your captive operations.
The Building on the Best: CICA 2020 Webinar Series is now available!
Through CICA's domicile-neutral collaboration we have brought together nearly 100 of the leading experts from across the world to present best practices, case studies and the latest insights. Sessions include those developed by our NEXTGen and Amplify Women™ Committees where members will share tips on identifying career opportunities and addressing challenges affecting career growth.
20+
Webinars
Three new webinars released each week
100+
Speakers
From all captive industry sectors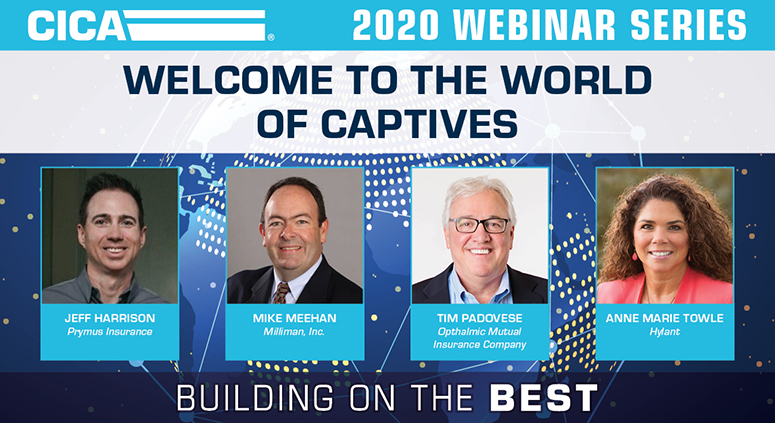 Featured Webinar
101: Welcome to the World of Captives
Calling all newcomers to the captive industry! CICA's webinar "Welcome to the World of Captives" is something you don't want to miss. Jeff Harrison, Mike Meehan, Tim Padovese and Anne Marie Towle discuss types of captives, why they are formed and the benefits of forming one.
Learn More & Register