Solomon helps companies all over the world cultivate Courageous Leaders®
MINNEAPOLIS, Jan. 17, 2019 ─ The Captive Insurance Companies Association (CICA) today announced widely admired leadership expert and author Cindy Solomon will be the keynote speaker for its 2019 International Conference, "Captives: Shaping the Future," Mar. 10-12, at the JW Marriott Starr Pass Resort & Spa in Tucson, Arizona.
Solomon goes beyond today's business headlines to deliver provocative and game changing strategies to create exceptional leaders. Keynote attendees praise Solomon for providing new and relevant information that can be immediately applied to their daily work routines. Business leaders consistently express amazement at the fast and lasting results they see both in their corporate cultures and against the bottom line.
"We all face the daily struggle of dealing with today's challenges while trying to be ready for what's coming in the future. We were drawn to Solomon's focus on Creating a Culture of CourageTM and providing actionable advice on next generation leadership, so we can be ready to shape the future," said CICA President Dan Towle.
Brian Johnson, president and consulting actuary, Risk International Actuarial Consulting, whose company is sponsoring Solomon's presentation, says, "Change is coming faster every day and we're pleased to be a part of helping the captive industry accelerate its ability to shape the future by sponsoring Cindy Solomon's keynote at the CICA Conference."
This year's CICA program schedule offers more education from more speakers with 34 sessions, including the popular Professional Development Track, and continuing education credits for CE, ICCIE, and CLE.
Education Session Highlights
Capturing the Future:  Innovative Enterprise Risk Captive Solutions
Growing Your Captive with Employee Paid Lines of Coverage
How Captives Will Utilize Blockchain Technology
Shaping the Captive Leaders of the Future
Globalization of Your Captive Program:  What, Where and How
Best Practices for Forming and Operating a Captive
For Information on the conference program, travel and registration visit the CICA website.
CICA's domicile-neutral environment brings together the perfect blend of captive owners, potential captive owners, captive managers, risk managers, domicile regulators and service providers.
Special thanks to Platinum Sponsor, Risk International Actuarial Consulting, for sponsoring Solomon's keynote, and to Gold Sponsors AXA XL, Captive Resources, LLC, Madison Scottsdale, Milliman, Inc., Rives & Associates, LLP, Strategic Risk Solutions, Tennessee Department of Commerce & Insurance and the State of Vermont for helping to make the CICA 2019 International Conference possible.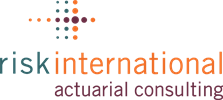 About the Captive Insurance Companies Association (CICA)
CICA is the only global domicile-neutral captive insurance association. CICA is committed to providing the best source of unbiased information, knowledge, and leadership for captive insurance decision makers. CICA is your advocate around the world, key to the captive industry and the resource for captive best practices.
###