MINNEAPOLIS ─ The Captive Insurance Companies Association (CICA) today announced the launch of its "NEXTGen − young & new professionals" Task Force. Comprised of a cross section of captive owner, service provider and domicile/regulator members, the task force will begin meeting this summer. First on the agenda is helping to design CICA's NEXTGen offerings to enhance career development and networking for the next generation of captive professionals.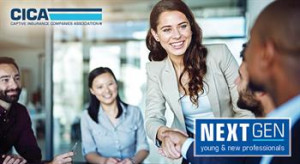 "The NEXTGen Task Force brings the voices of young and new professionals to the planning table. We want them to have a say in developing the programs they need to prepare them to become the captive industry's next leaders," explained CICA President Dan Towle.
Towle says the organization is making great strides in its commitment to developing the next generation of captive professionals. "The response to CICA's new programs has been outstanding. The Professional Development Track at the CICA Conference continues to receive some of the highest ratings, and our Mentorship Program and Essay Contest have been successful. Our partnerships and outreach to university risk management and insurance programs are generating interest in captive insurance careers," Towle said.
The NEXTGen − young & new professionals Task Force begins meeting this summer with recommendations due in the fall.
To sign up for updates on CICA's NEXTGen program or to learn about all of CICA's professional development programs for members, visit the CICA website.
###